Temporary Partial Disability
Were you recently hurt and have questions about temporary partial disability in New Jersey? Watch this video, then call Callagy Law.
Question:
What is temporary partial disability regarding workers' compensation?
Answer: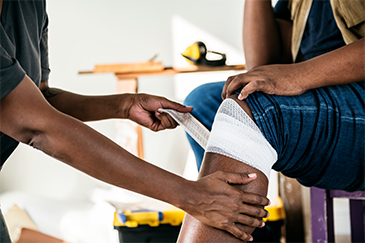 In New Jersey, the workers' compensation is driven by statute. If because of a workplace injury you are temporarily partially disabled in a particular part of your body, it may fall under a fee schedule which will ultimately determine the level of reimbursement you're going to receive. The best thing to do in that scenario is talk to an attorney. They're probably best suited to figure out what level of reimbursement, based on the medical exams, based on the reports and evaluations, might be available to you. If you have a workers' compensation claim, if you have any questions regarding workers' compensation, feel free to reach us at Callagy Law. We're happy to help.
---
Were you injured on the job in New Jersey and have questions about temporary partial disability? Contact an experienced
workers' compensation attorney
at Callagy Law today for a free consultation and case evaluation. We can help get your life back on track. Like Us on
Facebook