Suing a Co-Worker For a Workplace Injury
Do you have questions about suing a co-worker for a workplace injury in New Jersey? Watch this video, then call Callagy Law today.
Question:
Can I sue a co-worker if they were responsible for my workplace injury?
Answer: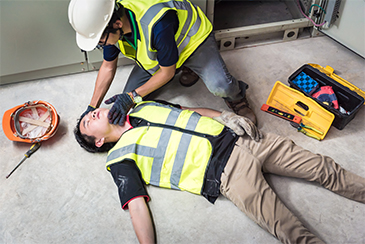 A client recently told us how certain events occurred at work which led to an altercation between them and a co-worker. They were essentially wondering if they have a claim available in a workers' compensation. The answer to that question is it really depends, in New Jersey especially. It depends on the events that ensued. It depends on what the job is. It depends on what your role is, the injured worker's role. It depends on the co-worker's role, and it really depends on how the events folded during the altercation, the confrontation or the injury that was caused because of a co-worker. The best thing to do in that scenario is talk to an attorney right away. If there's anything that we can do for you here at Callagy Law, feel free to call us for a free consultation and we'll be happy to help.
---
Were you injured on the job in New Jersey and have questions about suing a co-worker for a workplace injury? Contact an experienced
workers' compensation attorney
at Callagy Law today for a free consultation and case evaluation. We can help get your life back on track. Like Us on
Facebook