Seeing The Company Doctor After a Workplace Injury
Check out this video about seeing the company doctor after a workplace injury in New Jersey. Then call Callagy Law for a free consultation.
Question:
Am I required to see the company doctor for medical treatment after a workplace injury?
Answer: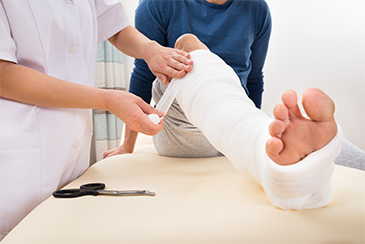 One of the questions that we recently got was from an injured worker who got caught up in an accident at work, and they were seeing an authorized doctor from the insurance carrier. They asked us, "Do I have to see the company doctor?" The answer to that, in New Jersey, is it's a little bit nuanced. For the most part, in New Jersey, the treatment has to be authorized by the employer or their insurance carrier in this instance. However, if you feel like they're not meeting the standard of care that you need, they're not treating you appropriately based on what your injuries call for, it might be time to speak to an attorney, if you haven't already, or perhaps get a second opinion to make sure that you're getting the appropriate treatment during this time of recovery. If there's anything that we can do to help you through this process, if you have a workers' compensation claim or a personal injury claim, feel free to reach out to us here at Callagy Law. We'd be happy to help you, and we're open for free consultations.
---
Were you injured on the job in New Jersey and have questions about seeing the company doctor after a workplace injury? Contact an experienced
workers' compensation attorney
at Callagy Law today for a free consultation and case evaluation. We can help get your life back on track. Like Us on
Facebook