Reporting a Workplace Injury
Were you recently hurt and have questions about reporting a workplace injury in New Jersey? Watch this video, then call Callagy Law.
Question:
Do I need to report my workplace injury to my supervisor?
Answer: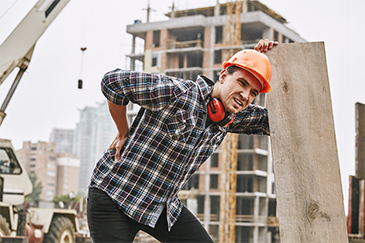 If a person while working gets hurt for whatever reason, is the next step to report the injury? In most instances, the answer is yes so you can get a claim number and there is a claim to pursue, but there are many caveats. It may have to do with your relationship with the employer. Are you part-time? Are you full-time? Are you a contract hire? That can complicate things at times. The best thing to do is speak to an attorney to help advocate for your cause but also advise you through the process. If we can be of any help, feel free to contact us at Callagy Law.
---
Were you injured on the job in New Jersey and have questions about reporting a workplace injury? Contact an experienced
workers' compensation attorney
at Callagy Law today for a free consultation and case evaluation. We can help get your life back on track. Like Us on
Facebook