Released Back To Work After a Workplace Injury
Do you have questions about being released back to work after a workplace injury in New Jersey? Watch this video, then call Callagy Law today.
Question:
What should I do if the company doctor releases me to go back to work, but my personal doctor disagrees?
Answer: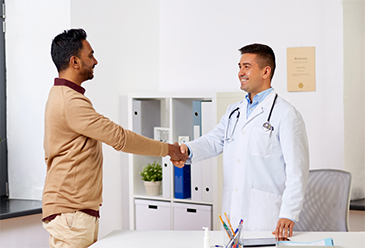 We had a client on the phone the other day who was injured on the job, and they were just not getting the care that they deserved and their injury needed. They had the company doctor telling them, "Hey, go back to work. You're ready to work," and they felt otherwise. Their own personal doctor was telling them not to go to work, and there was conflict between the opinions they were getting from the medical professionals. The question was, "What do I do in this case? I have the company doctor telling me one thing, and I have my own personal physician telling me something completely opposite." In that scenario, it might be time to speak to a workers' compensation lawyer. Whether you need them to advocate for you when it comes to working with the insurance carrier or perhaps getting a judge involved in court, an attorney is really key to make sure that you are getting consistent and appropriate treatment for the challenges that you are now facing. If we can help you in any way, feel free to reach us here at Callagy Law. We're open for free consultations anytime you need it.
---
Were you injured on the job in New Jersey and have questions about being released back to work after a workplace injury? Contact an experienced
workers' compensation attorney
at Callagy Law today for a free consultation and case evaluation. We can help get your life back on track. Like Us on
Facebook