Pursing Claims if Patient Works in Another State
Do you have questions about pursuing claims if the patient works in another state? Watch this video, then give our New Jersey lawyers a call.
Question:
Can a New Jersey provider pursue claims in workers comp court if the patient lies in another state?
Answer: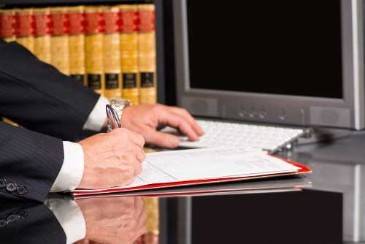 The current state of affairs when it comes to workers' comp reimbursement, where there are multiple states involved is the jurisdiction question of how much of a connection New Jersey has with the dispute. If you live in New Jersey but work for a company whose principle place of business is in Illinois, and get injured on a business trip to Massachusetts but receive treatment in New Jersey where you live, the question becomes which state has jurisdiction. You can have multiple states that have jurisdiction over a dispute. We would say if the treatment is in New Jersey and the patient lives in New Jersey, the Division of Workers' Compensation in New Jersey has jurisdiction. Even though the employer is out of state, even though the injury occurred out of state, we would bring that in New Jersey and we think we would prevail. In New Jersey, we believe the Division of Workers' Comp would order reimbursement at New Jersey UCR levels. The question is not so much where any particular circumstance is located that relates to the dispute, but rather the question is where does New Jersey stand in terms of having a connection with the dispute in any way, shape or form looking at all the circumstances. You can have one, two, three, four, five circumstances related to New Jersey and another three, four or five somewhere else. As long as New Jersey has enough, they'll exercise New Jersey jurisdiction. That's how it's been in New Jersey. We were hoping to expand that jurisdiction a little bit, weren't quite able to, but as it stands now, we're still fighting the fight for our New Jersey providers in workers' comp court. Give us a call. We're Callagy Law.
---
Have you been seriously injured on a job site and have questions about pursing claims if patient works in another state? Contact experienced New Jersey Workers' Compensation Attorneys at Callagy Law today for a free consultation and case evaluation.
Subscribe to our YouTube Channel