Paying Child Support When You Are Not the Real Father
Are you paying child support when you are not the real father? Check out this video, then call our child support lawyers for a free review.
Question:
What should I do if my child's mother has filed for child support, but I don't think I'm the father?
Answer: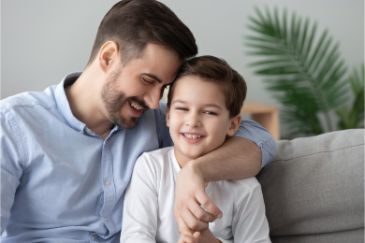 Recently an issue has come up where a client of mine contacted us and asked, "What do I do?" The woman in this particular case filed for child support against them and they didn't even know if they were the father. Basically, what we have to do in that case is engage the court and let the court know that we don't believe our client is the father, and then what the court will do is most likely require a paternity test to clear up that issue.
If the paternity test comes out positive, then we're going to have to address the issues of custody and support, because then our client would be biologically tied to the child. If the paternity test comes up negative, then there's no proceeding, necessarily, with custody and child support on behalf of that child because the child is not necessarily biologically linked to our client.
If you have further questions about support, custody, or any other family law issues, please feel free to reach out to us via email or a phone call to our office.
---
Are you or a loved one in the divorce process and have questions about paying child support when you are not the real father? Contact an experienced New Jersey Child Support Attorneys at Callagy Law today for a free consultation and case evaluation.
Let our experience fight for you and your family.
Like Us on Facebook