Kristen Pisano

Family Law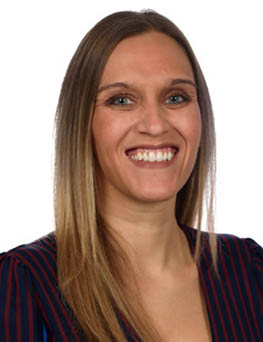 About Kristen
Kristen is an experienced family law paralegal with approximately 17 years working primarily as a family law paralegal.  Kristen began this career not realizing where it would lead or that it would even become such a huge part of her life.  She began working for a small family law firm while putting herself through college at night.  She graduated with a BBA with a concentration in Business Management and obtained her Paralegal Certificate.  Upon her graduation from college she felt passionate about the work as a paralegal working in family law.  Since then Kristen has gone back to school to obtain a BBA in Accounting.  She loves to challenge herself and has a desire within her to continue her education and gain knowledge in other areas of business.
Education
Montclair State University – Bachelor of Business Administration in Business Management and Paralegal Certificate
Empire State College – Bachelor of Business Administration in Accounting
Fun Facts About Me
SCUBA certified
Disney enthusiast
Thrill seeker
Kristen's Life at Callagy
My working with Callagy Law was serendipitous. I was working with our family law department partners who had their own firm at the time. They merged with Callagy Law and informed me of the merger/partnership and assured me that I would be coming along and continue working as their paralegal. Once the move occurred, I knew Callagy Law was like no other place I have ever worked. Although I did not seek out the job and apply to Callagy Law, I couldn't be more grateful of where I ended up.
I am currently the senior paralegal for the Family Law Department. I am responsible for contacting clients, adversaries and the courts. I prepare various correspondence and legal documents. I maintain and organize client files, maintain the attorney's calendars, and keep track of each attorney's billable hours within our department. I am also in charge of monthly billing and invoicing for our department as well.
The work environment at Callagy Law is unlike any other workplace I have ever been a part of. The entire Callagy Law team shows the same sense of caring, urgency and aggression for our clients each and every day. It is an amazing feeling to be part of a company that truly cares for each and every client that walks through the door and genuinely wants to help each client to the fullest extent possible.
During my time working at Callagy Law, I have seen firsthand the opportunities for growth within this company. This is a place where you are encouraged to take on new challenges and have a supportive team to help you reach your desired outcomes, whether it is within the business or on personal development.