Eilleen Pastuisaca

Litigation Paralegal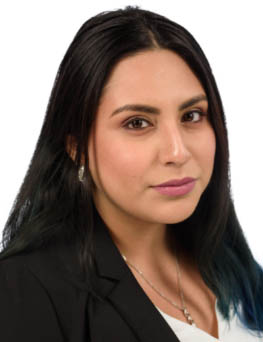 About Eilleen
Eilleen is a very determined person. Whatever she sets her heart on, is hers. In Eilleen's college career she demonstrated an unstoppable drive to accomplish her goals, she attended Rutgers full time, worked full time, while taking various law internships and independently raising her daughter, Ava.  In May of 2017, Eilleen graduated with a Major in Political Science and Minor in Business Administration. During her last year in Rutgers, Eilleen begun working in a law firm specializing in immigration law, initially Eilleen began her career as a legal secretary eventually raising to the top of her firm and becoming Lead Immigration Paralegal. Eilleen enjoyed the client relationships she built and the results she produced, especially when it resulted in family reunification. Eilleen being a daughter of two parents who immigrated to United States to provide a better life for herself and younger brother, has deep understanding and empathy for the importance of how laws have the ability to positively impact your life.
Eilleen's Life at Callagy
In June of 2018, Eilleen was currently in the role of lead immigration paralegal in her firm, looking for a change of pace and feeling pigeonholed, she contacted her friend Michelle, who was always saying phenomenal things about the firm she was in working. Eilleen was hired in July of 2018 and has been co-leading the litigation team alongside her friend Michelle.
I work in the litigation department alongside Michelle to drive their attorneys to produce the best possible results for our clients taking pride in the quality of work and feedback we receive from our clients.
I love working at Callagy because it is unlike another other organization I've worked in. It truly has cultivated a culture of positivity and leadership which not only feeds into your professional life but also personal life. Oh and Bagel Day!
Education
Bachelors in Rutgers University – Newark, New Jersey
Major Political Science – Minor in Business Administration
Essex County College – AS in Paralegal Studies
Notary of NJ State
Fun Facts
Fluent in written and oral Spanish
Has seven year old daughter, named Ava.
Loves Disney World!