Brian A. Williamson, Esq.

Attorney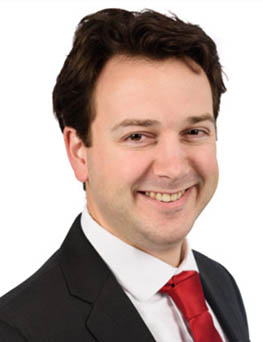 Bar Admissions
Education
Azusa Pacific University – BA in Political Science
Phoenix School of Law – Juris Doctorate
Professional Associations and Memberships
Member State Bar of Arizona
Member Maricopa County Bar Association
About Brian
A California native, Brian Williamson relocated to the Valley of the Sun in 2010. In no time at all, he fell in love with Arizona's verdant deserts, forested mountains, and cool lakes. Like many in the Phoenix area, he is thrilled to be living this southwestern paradise.
Brian is an accomplished litigator with more than fifty (50) civil trials under his belt. In addition to championing his clients in the courtroom, Brian is also experienced in helping small businesses negotiate contracts and draft governing documents that provide certainty in daily operations while maximizing opportunities for vocational success. His care for providing as much certainty and protection for future business endeavors pours over into his estate planning work. Brian believes in setting out an end of life plan early to ensure loved ones are cared for and wishes are honored.
Brian has a passion for Star Wars and proudly displays Star Wars themed art in his home and office. (You might notice some in his videos.) He is eternally grateful that God saw fit to send him a wife who is both classy and nerdy. They share a passion for reading, and have passed that passion on to their young daughter (who regularly stays up past her bedtime reading).
A fan of corny jokes and puns, Brian has a dry sense of humor and affirmatively believes that there is no such thing as a bad pun. Take care in conversations with him, as he is likely to try to elicit a reaction to the most groan worthy pun he can work into the discussion. Though he takes his work very seriously, he tries to keep things light hearted and strives to create a congenial and humorous atmosphere wherever he goes.
Brian's Life at Callagy
I joined Callagy Law in November 2017 after being drawn to a position opening that contained comic book references and allusions. I immediately connected with the Callagy Law team and work in the Litigation Department. The driving attorney for the State of Arizona, I love the positive and caring atmosphere generated at all levels of the firm.
From the top to the bottom, Callagy Law is completely different from other law firms. Callagy Law is dedicated to the personal growth and development of their employees for the sake of personal growth and development. It isn't just about serving clients. It is about becoming a better version of ourselves, which has the added, positive effect of improving our ability to serve our clients. Callagy Law is one in a million. There is no better place to work and no better attorneys to champion your cause.
Fun Facts
Brian is a certified SCUBA diver and loves exploring underwater environments.
Brian spent time studying at Oxford University in the U.K.
As his coworkers can attest, Brian is an experienced vocalist with a passion for musicals and has experience singing, among other things, opera.