Brian A. Williamson, Esq.

Partner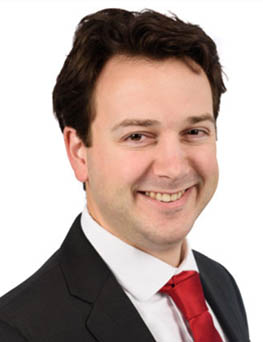 Bar Admissions
Education
Azusa Pacific University – BA in Political Science
Phoenix School of Law – Juris Doctorate
Professional Associations and Memberships
Member State Bar of Arizona

Member Maricopa County Bar Association

Member State Bar of California
About Brian
A California native, Brian Williamson relocated to the Valley of the Sun in 2010. In no time at all, he fell in love with Arizona's verdant deserts, forested mountains, and cool lakes. Like many in the Phoenix area, he is thrilled to be living in this southwestern paradise.
Brian is an accomplished litigator with more than fifty (50) civil trials under his belt. In addition to championing his clients in the courtroom, Brian is also experienced in helping small businesses negotiate contracts and draft governing documents that provide certainty in daily operations while maximizing opportunities for vocational success.
Beyond serving as an advocate, Brian takes the moniker "counselor" very seriously, and always looks for opportunities to further empower his clients and help them realize their own potential and abilities to handle the various challenges life brings their way. Fundamentally, clients are people, and they should be treated and cared for as people.   
Brian is a proud nerd, passionate Star Wars fan, and dedicated Dungeons and Dragons player and game master. He is eternally grateful that God saw fit to send him a wife who is both classy and nerdy, eagerly sharing in his passion for good stories and even better storytelling, whether that be in books, film, or theatre. A father of two daughters, Brian has ample justification for his corny "dad jokes" (though he maintains he never required a justification). Brian has a dry sense of humor and adamantly believes that there is no such thing as a bad pun.
Brian also serves on the Board of Trustees for Life Church Peoria, where he has been a consistent advocate for community focused service and importance of youth ministry.
Brian's Life at Callagy
Brian joined Callagy Law in November 2017 after being drawn to a position opening that contained comic book references and allusions. He immediately connected with the Callagy Law team and began working in the Litigation Department. Brian became Senior Litigation Counsel and the driving attorney for the State of Arizona in 2020, and for the State of California in 2021. He became a partner in 2022.
Callagy Law is unique in that it does not just require attorneys to maintain their legal skills, but actively trains and develops its employees to help them maximize their potential. Callagy Law is dedicated to the personal growth and development of their employees for its own sake, not merely because it benefits the firm. It isn't just about serving clients. It is about becoming a better version of ourselves, which has the added, positive effect of improving our ability to serve our clients with care and compassion. Callagy Law is one in a million. There is no better place to work and no better attorneys to champion your cause.
Fun Facts
Brian is a certified SCUBA diver and loves exploring underwater environments.

Brian spent time studying at Oxford University in the U.K.

As his coworkers can attest, Brian is an experienced vocalist with a passion for musicals and has experience singing, among other things, opera.

Brian is an avid Dungeons and Dragons player and game master.