Barbara Wertheim

Senior Worker's Compensation Settlement Driver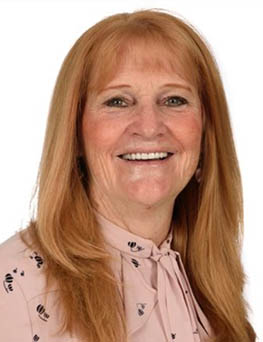 About Barbara
Barbara has been working with Sean Callagy since February 2000.  Sean recruited Barbara to become the negotiator/settler of PIP Claims.  He felt her vibrant personality and work ethic would be perfect for that role.  The prior Law Firms that Barbara worked in practiced Real Estate, Divorce, Bankruptcy and general litigation so PIP was very foreign to her.  However, with the help of Sean and others, Barbara exploded the PIP settlements and has become known at the firm as the "princess of settlements".
Barbara is a Jersey Girl through and through!  She loves music and you can always find her on the dance floor.  Barbara loves to laugh and is a great audience to tell jokes to.  Her love of life is apparent to everyone who meets her.  She has an incredibly strong work ethic, taught to her by her leprechaun father and mother.  Barbara is always willing to help train new employees with enthusiasm and patience.  Barbara has been married for 40 plus years, has 3 children and 2 gorgeous grandchildren!
Barbara's Life at Callagy
Sean recruited me to work at his first Law Firm in February of 2000.  I started in the PIP department and, together with other teammates, helped begin the incredibly successful journey of PIP. After 8 years, we opened the new department of Worker's Compensation.  Sean asked me to hand over the PIP settlement reigns and help begin to pave the way in WC.  It took awhile to get up and running but we are now one of the largest filers in the State of New Jersey.
I love Callagy Law because it is so unique. There is such integrity and sense of team.  Nobody is a superstar alone as "team work makes the dream work".  Every employee is honored and appreciated.  I am so proud to be part of this wonderful firm and Sean himself is one of the most amazing people you will ever meet in your life.  His intelligence and generosity are second to none and it is a privilege to work here at Callagy Law.
Fun Facts About Barbara
I love life and love to experience everything I can.
My husband and I travel as often as possible.
I love my children beyond measure and am over the moon in love with my grandchildren!
I keep in touch with just about every friend I have ever made since I was 2 years old.
I have a group of 7 "best" girlfriends since childhood that now live all over the country and we travel together for a week every year.
God has abundantly blessed me in my life and I am very grateful.