Injuries Covered by Workers' Compensation
Watch this video about the injuries covered by workers' compensation in New Jersey. Then call Callagy Law for a free legal consultation.
Question:
What kind of injuries and illness are covered by workers' compensation?
Answer: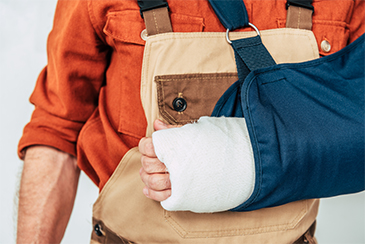 What are the injuries that are covered under workers' compensation laws in New Jersey? Is it just applied to an unfortunate loss of limb, or does it apply to sickness? What exactly is covered? There is no straight answer to this, but to give some sort of a parameter, the injury has to be in the scope of your employment and arising from your employment, and that can get a little bit complicated. It's best to speak to a lawyer. If you were injured on the job and it was part of your work that led to the injury, chances are that that injury is going to be covered. The best thing to do is to speak to an attorney to provide you guidance based on your specific case. If we can be of any help, feel free to reach us at Callagy Law.
---
Were you injured on the job in New Jersey and have questions about the injuries covered by workers' compensation? Contact an experienced
workers' compensation attorney
at Callagy Law today for a free consultation and case evaluation. We can help get your life back on track. Like Us on
Facebook