How Courts Determine Child Support
Do you want to know how child support is determined? Watch this video to learn how courts determine child support, then call our lawyers now.
Question:
How is child support determined if we share custody?
Answer: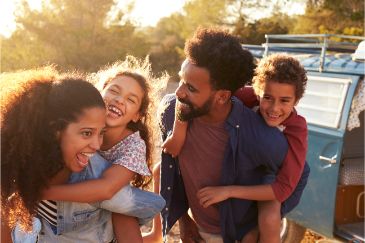 This is a question that comes up a lot. Depending on what state you're in, the answer might be different. We're often asked, "How do we determine child support if we are equally sharing parenting time with the child?" In general, the court is going to look at a number of factors in determining what child support looks like, but there will have some bearing on what the parenting time is on that calculation.
In New Jersey, the number of overnights that both parties have with the child is certainly a factor. Even though it may not eliminate a child support obligation, it will certainly have a pretty significant bearing on what the calculation looks like. If one party is earning significantly more than the other party, they may be still looking at some sort of support obligation, even if they have the child 50% of the time, but it varies and is very fact-sensitive. It's somewhat similar in New York, but in New York it's pretty clear that even if there is a 50/50 parenting time arrangement, again, if one of the parties is making significantly more than the other party, there may still be a child support obligation to be paid.
It would be best to reach out to your lawyer or contact us at our office. We'd be happy to talk to you further, and go over the specifics of your case, and help you figure out what your child support would look like.
---
Are you or a loved one in the divorce process and have questions about how courts determine child support? Contact an experienced New Jersey Child Custody Attorneys at Callagy Law today for a free consultation and case evaluation.
Let our experience fight for you and your family.
Like Us on Facebook