Going to Court For Workers' Comp Medical Revenue Recovery
Watch this video about going to court for workers' comp medical revenue recovery. Then call Callagy Law for a free legal consultation.
Question:
Will I have to go to court for my workers' compensation medical revenue recovery case?
Answer: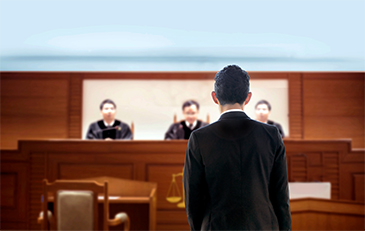 When clients ask if they will have to go to court, we answer, unequivocally, there's a 99.9% chance you won't have to step into a courtroom. Here's why. The way workers' comp court works is there is a process to get to a trial but the overwhelming majority of these claims are settled prior to trial. The workers' comp judges tend to be very good at pushing settlement. They have their hearings, and before they'll set a date or a claim down for trial, they will do their utmost to make sure the parties have done everything they can to settle. This is a give a take between business entities. Judges don't want to bog down the courtroom with a trial and encourage settlement. The overwhelming majority settle, which means they don't go to trial. In the event that they do go to trial, it is typically because the question is what the proper level of usual and customary payment is. For example, the medical provider may have billed $20,000. The medical provider says that's their usual and customary rate. Then the insurance carrier maybe paid $2,000 and says we think that's a good reasonable usual and customary rate. You don't need the medical provider in the courtroom to attest to that. Our witnesses, even if it does go to trial, which is very rare, are not going to be the medical provider himself. They're probably going to be maybe an industry expert that knows about billing for particular CPT codes. It may be the billing person of that medical provider who is a licensed biller and coder and can talk about usual customary rates and how they arrived at the rates they bill. If you have questions about this or a related issue, give us a call today at Callagy Law. The answer, it is possible some extraordinary circumstance that the medical provider might have to go to court. To be honest with you, I've seen one instance where a surgeon has had to go to trial. That surgeon really was insisting on going given the circumstances of the case. We were actually trying to discourage him from going because we thought the case should've settled at some level that we could've obtained. He was dug in and was going after the principle of certain things and he insisted on testifying. The answer really is a no, even though there might be some extraordinary instance where he has to go to court. Any other questions, feel free to give me a call here at Paramus. Tom LaGreca at Callagy Law, would love to talk about this with any of you. I'm very happy answering any other questions you might have.
---
Have you been grossly underpaid by the insurance companies as a medical provider and have questions about going to court for workers' comp medical revenue recovery? Contact an experienced medical revenue recovery attorney at Callagy Law today for a free consultation and case evaluation. Let us help you fight for your rights.
Like Us on
Facebook