How Does Mediation Help Resolve Custody and Parenting Time Issues?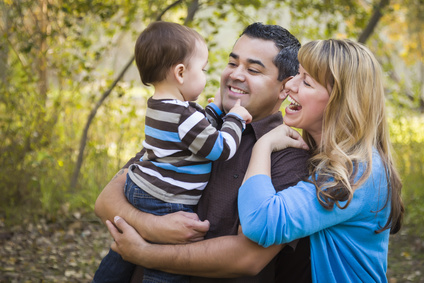 Mediation
is a common alternative to litigation for divorce cases and post-divorce issues.  While many people use mediation to address their financial issues, such as alimony, child support and equitable distribution, they do not think to mediate custody and parenting time issues.  In fact, mediation provides an excellent environment and opportunity to address and resolve issues relative to custody and parenting time of children. If a Complaint in your divorce matter has already been filed and custody and/or parenting time issues are in dispute, it is likely that you will be referred to a custody/parenting time mediator provided by the Court.  You will be scheduled to attend "in house" mediation with such custody/parenting time mediator for an initial session with a possible follow-up session.  Many cases are settled through this Court mediation process.
The Mediation Process
Some cases, however, cannot be settled through the Court provided custody/parenting time mediation process, and many more cases may benefit from "private" mediation if the parties have not come to an agreement through the Court provided mediation or are simply not involved in any Court proceedings.  Whether parents who have custody and parenting time issues have exhausted the Court provided
mediation
or wish to mediate custody and parenting time issues prior to filing any application in Court, mediation is an excellent alternative to litigating these cases.  The mediation process should focus on where the parties agree and should promote a custody and parenting time schedule which is in the best interests of the children.  Except in extreme circumstances, most parents want what is best for their children. The mediator should focus on what is best for such children and seek to find common ground on ways to achieve that goal going forward.  In some cases all issues relative to custody and parenting time can be settled in one or two sessions.  In cases where the parties require more time and effort, multiple sessions may be needed sometimes focusing on very small details which other parents may be able to agree upon without mediation.  In some matters, it is helpful for the mediator and the parties to "mark-up" monthly calendars, going day by day, for a period of three to six months, agreeing to return to mediation prior to the conclusion of that period to work on the next block of time.  Often, parties who seem to have significant differences with respect to custody and parenting time only need to get through the first 6 months or year and then find it much easier to agree upon a schedule going forward.  Addressing custody and parenting time concerns through mediation, rather than through litigation, affords the parties the ability to take this approach. The parties can also address decision making authority for the children through mediation.  Rather than simply agreeing to or having the court order "joint legal custody," the parties can mediate what decisions can be made by either or both parties and how that decision making process should be handled.  For example, the parties can discuss and agree upon one party having the authority to make medical decisions (such as what doctors to bring their child to) and the other party being responsible to register the child in extracurricular activities.  The parties can also address and resolve how each of them is to notify the other of upcoming events, decisions, issues, etc. pertaining to the children.
When Issues are Not Suitable for Mediation
Unfortunately, there are some custody and parenting time matters which are simply not suitable for mediation.  These cases may involve an unfit parent or parents who simply have zero ability to communicate and cooperate on any issues relative to their children.  Such cases will inevitably be litigated and a significant amount of time and money will be spent on custody evaluations, experts and litigation.  While these cases do exist, the vast majority of custody and parenting time issues can, and should be, submitted to mediation prior to litigation.  Litigating custody and parenting time issues in Court is not only expensive and time consuming, but it is emotionally draining for everyone involved, including the children.  I believe that parents owe it not only to themselves, but to their children, to attempt to resolve their custody and parenting time issues through mediation prior to choosing the financially and emotionally exhausting path of litigation.
You Need A Protector, A Guardian, A Champion. Contact Callagy Law
Christopher Cavalli, partner at Callagy Law, has exclusively practiced family law for 23 years and is certified by the Supreme Court of New Jersey as a Matrimonial Law Attorney.  Mr. Cavalli represents clients in the mediation process and is also a R. 1:40 Court approved mediator.  Whether you wish to be represented by an experienced family law attorney throughout the mediation process with respect to custody and parenting time issues, or wish to submit your custody and parenting time matter to mediation for resolution, Christopher Cavalli and the family law team at Callagy Law are here to help guide you through this process and address these sensitive issues with the caring, urgency and aggression you deserve. In Your Service, Christopher Cavalli, Esq. Partner, Family Law
Attorney Advertising. This information is provided for entertainment purposes only. Since each case is different and laws and regulations change constantly in the legal world, this should not be construed as legal advice. Please note that online activity, interaction and/or communication does not form an attorney-client relationship.