Biggest Challenge Regarding Workers' Comp Medical Revenue Recovery
Watch this video about the biggest challenge regarding workers' comp medical revenue recovery. Then call Callagy Law for guidance.
Question:
What is the biggest challenge regarding workers' comp medical revenue recovery cases?
Answer: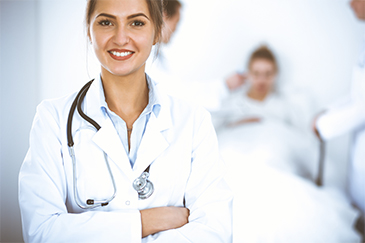 Clients often ask what the biggest challenges are to a workers' compensation medical revenue recovery claim. I would say the two biggest challenges are, one, lack of proofs and two, uninsured employers. Regarding proof, the law requires that we establish that our client's demand is usual, customary and reasonable for their community. To do that, we have to provide proofs that support the bill charges. If the client doesn't have good proofs, then that can be really difficult. We can refer to fair health, but oftentimes the proofs are the best option. If the client doesn't have the proofs, that can be really challenging for us to pursue that claim. There may also be some issues that we've seen come up where the employer is uninsured. Since they don't have the workers' compensation insurance, they don't want to pay because the employer would essentially be paying out of pocket because they never bought the insurance policy for workers' compensation. Those are the two main issues. Lack of proofs and uninsured employers are the most challenging cases that we face. If you have any questions or if you want to talk in more detail about a particular claim, or even if you have general questions, please feel free to contact the office. We'd be happy to speak with you.
---
Have you been grossly underpaid by the insurance companies as a medical provider and have questions about the biggest challenge regarding workers' comp medical revenue recovery? Contact an experienced
medical revenue recovery attorney
at Callagy Law today for a free consultation and case evaluation. Let us help you fight for your rights. Like Us on
Facebook