Biggest Challenge Regarding Medical Revenue Recovery
Check out this video about the biggest challenge regarding medical revenue recovery. Then call Callagy Law for a free consultation.
Question:
What is the biggest challenge regarding medical revenue recovery?
Answer: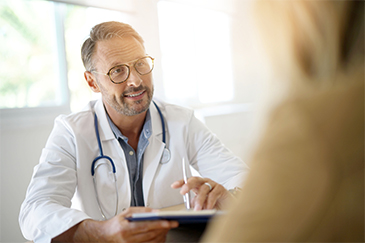 Probably the greatest challenge to the commercial insurance recovery world is the tendency to not obtain the health insurance plan in order to know what the reimbursement is going to be. There's also a tendency to think commercial claims are the same. They're not. Here's what is meant by that. There's a very complicated set of laws that govern commercial insurance. It's a combination of federal law and state law. There are certain healthcare plans that are governed by a federal law known as ERISA and that set of laws has its own set of criteria that have to be abided by because, for legal recourse, you have to go to federal court. There's a whole other set of healthcare plans that are governed by state law. Some are governed by both but some are governed by state law. Now, within that realm of plans that are governed by state law, you have state employees what are called state health benefit plans. Recourse on those plans has its own set of procedures and its own forum where you have to get recourse. There are also two different forums for state regulated plans depending upon whether it's an underpayment or whether it is a denial for some medical reason, a medical necessity denial, or something that's investigational or experimental, as opposed to just underpaying. That's three forums at the state level. There's one forum at the federal level. If it's an ER claim, there's still yet another forum called the state ER arbitration process that grew out of the surprise bill legislation that was passed in New Jersey in 2018 and is now being passed across the country to govern the situation where it's a state regulated plan and it's ER treatment. Even the federal government now is considering this surprise bill legislation. Between what are now four forums on the state level, the forum on the federal level, it's not one size fits all. They all have different criteria and different requirements and to navigate that is very complicated. No one could blame medical providers for throwing their hands up in the face of this complexity. At Callagy Law, we understand that. We help you navigate that and we actually have a legal service that is dedicated to these very issues. Give us a call here at Callagy Law. Commercial insurance is a very complicated nuanced labyrinth of choices and dilemmas and frustrations. We're here to help you get through that, so give us a call.
---
Have you been grossly underpaid by the insurance companies as a medical provider and have questions about the biggest challenge regarding medical revenue recovery? Contact an experienced
medical revenue recovery attorney
at Callagy Law today for a free consultation and case evaluation. Let us help you fight for your rights. Like Us on
Facebook