After a Workplace Injury
Were you recently hurt and have questions about what to do after a workplace injury in New Jersey? Watch this video, then call Callagy Law.
Question:
What should I do after being injured in the workplace?
Answer: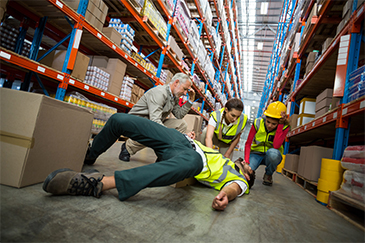 You were injured at work. What do you do next? First and foremost, you need to memorialize what happened. That may come in the form of an incident report, if you worked with somebody. It may come in the form of a police report, depending on what happened. The next step would be to talk to an attorney. An attorney is best-suited to tell you what your rights are and whether you have a potential claim. This is even before you talk to an insurance company because they're incentivized in their own way. The best thing to do if you're injured on the job, after you memorialize everything, write down everything that happened, and jot down the events, is to talk to a lawyer. We're here to help you at Callagy Law. If you ever need us, you can reach us.
---
Were you injured on the job in New Jersey and have questions about what to do after a workplace injury? Contact an experienced
workers' compensation attorney
at Callagy Law today for a free consultation and case evaluation. We can help get your life back on track. Like Us on
Facebook