Treating PIP Patients
Are you wondering if treating PIP patients is still worth it in New Jersey? Watch this video for guidance, then give our lawyers a call today.
Question:
Are PIP patients still worth treating in New Jersey?
Answer: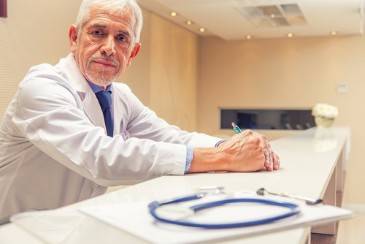 Many medical providers in New Jersey have asked if it is worthwhile for them to treat PIP patients, that is, patients injured in automobile accidents. Our answer to that is yes, if you're willing to master the process of dealing with New Jersey PIP.
New Jersey PIP has fee schedules, and it has pre-certification requirements; it has certain strict appeal requirements, as well. If you take the time and can hire a staff member that can learn the ins and outs of that, we definitely suggest you operate in that space. The fee schedules aren't that bad. They're not as bad, certainly, as those in New York, Pennsylvania, and some other states. New Jersey's fee schedules tend to be among the better PIP fee schedules out there.
You are cutting yourself off from a sizeable segment of the patient community by not treating PIP patients, so our suggestion would be to hire somebody that's knowledgeable to be on your staff and deal with the pre-service nuances, as well as the post-service procedures. We're happy to help you with that. In fact, we do all the pro-service appeals for you, and we charge nothing for that. If you get paid from our pre-service appeals, we don't even get a percentage of what we recovered for you. The one exception to that is PLIGA, which is a very small percentage of PIP claims.
Hire us to help you with the post-service PIP nuances. We're happy to do that and that's free of charge. Give us a call. We're Callagy Law in Paramus. We do New Jersey PIP in a big way and would like to do it for you.
---
Do you have questions about treating PIP patients? Contact experienced New Jersey Medical Revenue Recovery Attorneys at Callagy Law today for a free consultation and case evaluation.
Subscribe to our YouTube Channel