If you are going through a break-up or divorce with children involved, you are likely worried about the financial aspects. Here are the basics of child support that you should know before you make a call to have a consultation with our New Jersey family law attorneys.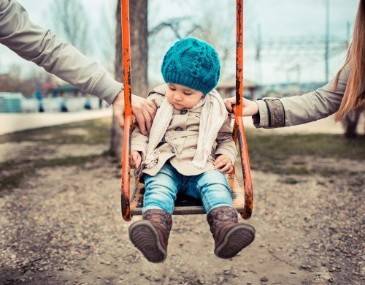 No two cases involving child support are going to be identical. The amount of money involved is going to be based on each parent's finances, the living situation they're accustomed to, what is in the best interest of the children, and so on. Our New Jersey child support lawyers are dedicated and supportive. We want to help you.
In terms of the law, parents have an obligation to be a financial support to their kids for as long as they are minors or living with a parent or in high school. There can be situations in which each parent agrees to have child support continue on through the child's years of higher education.
Child support is enforced through the law. If it is not paid, you can get in serious trouble.
The court is going to look at several different factors when determining how much child support is going to be owed by the paying parent. A huge factor that goes into which parent will pay is how much income each of them takes in on a monthly basis and what their debts are going to be. There is a table that the courts will use in order to determine what is owed. There are formulas and income numbers that go into the table that comes out with a result. This result is not always the end of determining how much child support there will be. The court is going to be looking at a few other things to adjust this figure, as well, so that they come out with an order that is fair to everyone involved.
They will consider:
If one parent is already in a child support agreement from a previous court process
The cost of caring for the child, including things like daycare and medical expenses
If one of the parties is self-employed
From there, they will be looking to adjust the payment, if need be. The court will look at:
The custody agreement which shows how much time the noncustodial parent will spend with the kids
If either of the spouses have an alimony agreement
Whether or not one of the spouses is going to be taking care of the mortgage for another spouse
If one of the spouses has a medical condition that requires extraordinary medical expenses
Whether or not there's going to be a cost for travel if there is a great distance to get the kids to the noncustodial parent for visiting
When you need more information about the basics of child support or any other family law matter, please get in contact with us right away. We're here for you during this uncertain time.