Motorcyclists are among the most careful, well-trained operators on the road. Forget all the "outlaw biker" stereotypes. When you have a 2000+ pounds less structural support and protection than a driver of a four-wheeled vehicle, you know caution is your best friend. You also don't need a motorcycle accident lawyer in NJ to tell you how important it is to know, and follow, New Jersey motorcycle laws. But here's a quick guide to help you comply, just in case.
New Jersey Motorcycle Laws: License, Registration, and Insurance, Please
To operate a motorcycle in the state of New Jersey, you must have an "M" endorsement on your regular license or obtain a motorcycle license. Let's look at the requirements for each.
Endorsement
According to New Jersey motorcycle laws, to add an "M" endorsement to your license you can either:
1. Take a Basic Rider Course (required if you are under 18):
Register with an approved training provider. You will attend about five hours of classroom instruction and 10 hours of driving exercises. You do not need a permit for this. Upon completion, you'll have a stamped waiver form and a completion card. 
Bring your completion documents and 6 Points of ID verification to a New Jersey Motor Vehicle Commission (MVC) location to apply for your motorcycle permit. If you are 17, you must have parent/guardian consent. You'll take a vision test and pay your fees.
2. Apply Without Completing the Basic Rider Course:
If you don't take the Basic Rider Course (BRC), you can obtain a permit by going to the MVC with your 6 Points of ID verification. You'll have to pass both knowledge and vision tests.
What's Next? 
From there, you have a mandatory minimum for practice riding of 20 days. Permit restrictions apply. This means you cannot operate a motorcycle 30 minutes after sunset or 30 minutes before sunrise, cannot carry passengers, and cannot ride on a state toll road or limited access highway.
After this period, you'll take your road test with your own motorcycle, helmet, and eye protection. After successful completion of the road test and payment of fees, you'll have your "M" endorsement. 
Obtaining a Motorcycle License Without a Driver's License
It is also possible to get your motorcycle license if you do not have a driver's license. First, you need to get your motorcycle examination permit. Go to the MVC, take the knowledge and vision test, pay your fees, and get your permit. From there, you have two routes you can take to get a motorcycle license:
1. Take the Basic Riders Course (required for those under 18):
Those under 21 must complete a minimum of six months of practice riding. If you are older than 21, you must have at least three months of practice riding without any suspensions or postponements. The BRC will take you through about 10 hours of classroom time and 10 hours of riding exercises, and you'll receive a completion card.
From there, you'll take your motorcycle road test and obtain a Probationary Motorcycle License. You'll keep this for at least one year, and Graduated Driver's License restrictions apply. For an unrestricted license, you need to be at least 18 and have one year of probationary riding under your belt. 
2. Apply Without Completing the Basic Riders Course:
The steps are the same, with the exclusion of the BRC.
*Note: If you take your road test on a motorcycle that is 231cc or less, you will be restricted to riding a bike that is less than 500cc. If you take your test on a bike that is over 231cc, you will not have a restriction. As well, if you complete a Motorcycle Safety Education Program (MSEP) course, you will not have size restrictions.
If you take the three-day MSEP course, you can take your completion documentation to the MVC, and they waive the need for a road test. 
Insurance
Insurance is non-negotiable. You cannot register your bike in New Jersey without insurance, and you can't ride without registration. You'll need to carry at least $15,000 in liability coverage and uninsured/underinsured motorist coverage. It is advisable to purchase as much insurance as you can afford. 
Registration
Just bring your motorcycle's title and your insurance to the MVC, pay your fee, affix your license plate, slap on the registration sticker, and you're good to go.
What About Inspections?
In New Jersey, you must get your vehicle inspected once every two years; new vehicles only need to be inspected once every five years. As of 2010, though, motorcycles do not need an inspection. However, it is your responsibility to ensure your bike is safe, free from defects, and operates properly. 
Invest in a Quality Helmet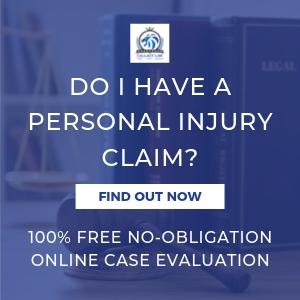 Motorcyclists who do not wear helmets are three times more likely to die of head injuries than those who do. Even if you escape that fate, you will be subject to hefty fines. Wear a helmet: New Jersey motorcycle laws are quite clear, and strict, on this – and it is for your protection.
Other New Jersey Motorcycle Laws to Know
You must have a working daytime headlight and use it at all times.

Handlebar grips must rest below your shoulder height.

You need at least one mirror on the right or left side.

If you're going to carry a passenger, you must have an appropriate seat and a second set of foot pegs. The passenger is also required to wear a helmet.
Consult a Motorcycle Accident Lawyer in NJ
Motorcyclists are more likely to suffer severe or fatal injuries than other motor vehicle operators. This is not because they are less cautious; it is because they have less protection – and drivers are often unaware of bikers. They just don't see them, especially if they are distracted, texting, or behaving in other reckless ways.
If you are involved in an accident, please contact a Callagy Law motorcycle accident lawyer in NJ. We understand how difficult it is to recover and deal with all of the physical, emotional, and financial stresses. We are here to help you obtain the compensation you deserve.