Hundreds of
TRUSTED CLIENTS
Millions
RECOVERED FOR CLIENTS
Thousands of
RESOLVED CASES
Callagy Law, PC is a multidisciplinary law firm committed to providing excellent legal representation and advice to our clients at our law offices located in New York, New Jersey and Arizona.
Since founding his law firm in 1999, Sean Callagy grew the firm by applying his unique methodology for achieving dramatic growth. After graduating law school, Sean joined a prominent New Jersey law firm and quickly decided that his dreams would be best achieved by owning his own firm. So Sean Callagy decided to finance his dream with very minimal funds, and within three years Callagy Law, formally The Law Offices of Sean R. Callagy, became a multi-million dollar business employing over 20 talented and experienced attorneys and over a 100 specialized, dedicated team members.
OUR HISTORY: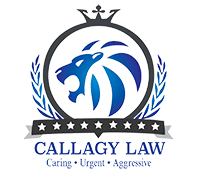 – 33.5 Million Dollars Awarded
A three-week civil trial at the Bergen County Superior Court of New Jersey recently ended with a jury awarding The Law Funder, LLC $33.5 million dollars.  The amount is payable by, among others, defendant Matthew Sheldon, who in 2013 pleaded guilty in the United States District Court for the District of New Jersey to the same unlawful conduct.
– $7 Million Dollar Win! A Plan of Passion
Hiring outside counsel is often a complex process that involves perceived expertise and reputation.Does this get you the right firm for your company though? Maybe it does, but maybe it doesn't.
It was a fun first day of the case. Yet, eight months later, we settled the case for over $7,000,000, which was everything my client was demanding, plus attorney's fees.
– $18,406,076 total 2014 Settled or Awarded
The Callagy Law business model for optimizing, through no-fault arbitration, the payments to medical providers and facilities that have been denied full and fair reimbursement from auto insurers is one that has positioned this law firm uniquely among no-fault advocates in New Jersey.  In the past two years alone, well over $50 million has been reclaimed for our clients through a dedicated approach to its pursuit
HOW CAN WE HELP YOU:
IN-HOUSE COUNSEL

Callagy Law is a leading firm in corporate strategy, litigation, and business success. We provide excellent and prompt legal services to companies spanning various industries and sizes, at fractions of the cost. We offer a full array of legal services, essential to every business. We work diligently to understand our clients' business needs so we may adequately provide cost effective representation. READ MORE


MEDICAL RECOVERY

Callagy Law has represented over 700 healthcare providers and facilities in the never-ending pursuit of fair reimbursement of PIP, workers compensation, and major medical claims. Callagy Law tackles healthcare insurers every day – in court, arbitration meetings, and through settlement conferences – to get you what is rightfully yours. We understand how these insurers think and the games they play. And as a result of our aggressive recovery efforts, we have been able to reclaim tens of millions of dollars for the providers who have turned to us to get fair and just reimbursement. READ MORE


BUSINESS LITIGATION

Litigation can be a confusing and grueling process, with often uncertain results. A successful litigator is not only knowledgeable about the law but also conveys such knowledge strategically and passionately. Our commercial litigation team has the necessary experience to represent our clients fervently and efficiently, while creating an atmosphere of open, approachable communication. Our goal is to find the best result as quick as possible, allowing you to get the remedy you deserve, including getting on with the rest of your life. READ MORE


FAMILY LAW

When it comes to family issues, no second should be wasted and no stone should be left unturned: These are decisions that will shape your future. Our attorneys are sensitive to your concerns and responsive to your needs. We know what's at stake and dedicate ourselves to discreetly resolving your family law issues, whether it's divorce, child custody, adoption, or premarital agreements. READ MORE

LATEST NEWS

The purpose of this post is to help assist those with questions they have concerning…

Hiring a lawyer is never an easy or pleasant task.  It usually means there…

FOR IMMEDIATE RELEASE PHOENIX, ARIZ. – April 25, 2016 – An Arizona federal jury has…

The total amount includes $8 million in punitive damages Paramus, N.J. (Sept. 22, 2014) –…

Callagy Law, PC is a multidisciplinary law firm committed to providing legal representation and advice…

The purpose of this post is to help assist those with questions they have concerning…
Fill out the form below to receive a free and confidential initial consultation.