Business Litigation Law Firm Overview
Watch this video about the business litigation law firm overview in New Jersey. Then call Callagy Law for a free legal consultation.
Question:
Do I really need an attorney to look over my business contract?
Answer: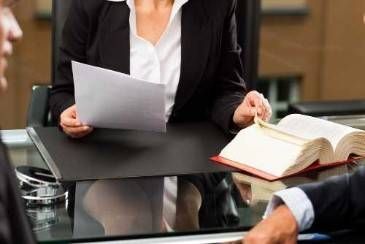 One of the things that we focus on here is business litigation, primarily around medical providers. One of the services that we provide is we team up with medical providers, and we review the contracts that they have with insurers and with other parties. I know you're probably asking yourself,"I've done tons of contacts— do I really need an attorney to look over this?" The reality is yes, of course you do. Contracts can be hundreds of pages long. They're filled with nuance and tiny details that most people miss, even if you've been in the business for years. One example of this is working with a client who signed a contract with an insurer, joined a network and didn't read some of the fine print, didn't understand the impacts it would have to their practice, and they were just going to go ahead and sign it. Luckily, they brought us in. We took a look at it and realized that this was going to incur hundreds of thousands of dollars of impact to their bottom line, basically causing them to lose out on money that they were entitled to. When you're sitting there trying to determine what's in your best interest, hire a lawyer. It could have huge repercussions years down the road in your profitability. Bring us in on something that we're trained to do. We review your contracts. There's a lot of value that we add, and we look forward to doing business with you in the future. If you find yourself negotiating contracts with insurers or even with other parties, don't hesitate to call us. You can reach me at 201-261-1700. Thanks.
---
Are you a business owner with questions about business litigation? Contact our experienced Business Litigation Attorneys at Calgary Law today for a free consultation and case evaluation.
We don't just care about the law. We care about you.
Like Us on Facebook
Free Consultation

Client Reviews


"This law firm really will change the way you feel about lawyers. You won't find better representation anywhere else and the caring, urgency, and aggression are absolutely unmatched. You do not want another firm in your corner. You want this one."
– Chris M.

Related Videos

Related Blogs