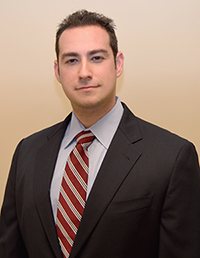 Michael J. Smikun,
Esq.,
 is a Partner in the Healthcare and Commercial Litigation Practice Group at Callagy Law.
Michael's litigation practice spans complex commercial litigation, healthcare and ERISA litigation, business and contract disputes, shareholder litigation involving claims of fraud and breaches of fiduciary duties, whistleblower actions, and construction litigation. His litigation experience, in both federal and state courts, includes arbitrations, mediations, motions, orders to show cause, trials, and appeals.  His commercial practice experience includes an expertise in resolve disputes involving statutory and contract claims, shareholder, partnership and limited liability company member actions, employment law disputes, director and officer liability, foreclosure and lender liability matters, as well as construction and insurance disputes.
While at Callagy Law, Michael achieved numerous accomplishments including:
Litigating a case through trial and obtaining a jury verdict of over $33 million dollars for his institutional lender client.  This was in addition to numerous pre-verdict settlements ranging from hundreds of thousands of dollars to multiple million dollar settlements.
In a white-collar fraud case, obtaining summary judgment against a Defendant for violating the New Jersey Racketeer Influenced and Corrupt Organizations Act ("RICO").
Worked in conjunction with various governmental and regulatory agencies including the Federal Bureau of Investigation, the Internal Revenue Service, the United State Attorneys' Office, the United States Department of Labor, various state Attorney General's Offices and state Departments of Labor, Banking and Insurance in investigating white-collar fraud cases which resulted in the prosecution and convictions of various individuals.
Litigation a week-long trial regarding the valuation of a holding company which generated over $40 million in yearly revenues that resulted in a multi-million dollar judgment in favor of his client.
Managed Callagy Law's Workers' Compensation Practice Group, which included day-to-day oversight of multiple attorneys, paralegals and legal assistants, case management and strategy on thousands of Medical Provider Applications that resulted in over $10 million in recoveries since 2010.
Served as a panelist for the New Jersey Division of Labor's taskforce on disputes involving medical provide applications.
Michael received his J.D. from Seton Hall University School of Law. While in law school, Michael won the Seton Hall Law School Mock Trial Competition and competed in the American Association for Justice and American Trial Lawyers Association Student Trial Advocacy Competitions. Michael also competed in the 2007 Eugene Gressman Moot Court Competition and was awarded Best Petitioner Brief in that competition.  He was also a founding member of the Seton Hall Interscholastic Mock Trial Advocacy Team.  Michael earned his B.B.A. from Baruch College in 2005, graduating cum laude with a major in Finance and Investments.
Practice Areas:
Commercial Litigation, Contract Litigation, Shareholder Litigation, General Litigation, Healthcare and ERISA Litigation, and Construction Litigation.
Bar and Court Admissions:
New Jersey, 2008:
United States District Court, District of New Jersey, 2008
United States Court of Appeals, 3rd Circuit, 2013
New York, 2011:
United States District Court, District of New York, 2011
United States Court of Appeals, 2nd Circuit, 2013
Education:
Seton Hall University School of Law (J.D. 2008)
Zicklin School of Business, Baruch College (B.B.A Finance and Investments, 2005, cum laude)