Callagy Law – A New Jersey Family Law Practice
Callagy Law: The Callagy Family Law Practice
As of January 1, 2016, Cavalli and McCann, LLC merged into Callagy Law, P.C. Christopher Cavalli and Brian McCann are now Partners and manage Callagy Law's Family Law Department. They are Certified Matrimonial Law Attorneys.
When you're faced with legal issues involving your family, you need attorneys who are discreet, compassionate, and fair-minded. With family issues, no second should be wasted and no stone should be left unturned: These are decisions that will shape your future. Our attorneys are sensitive to your concerns and responsive to your needs. We know what's at stake and dedicate ourselves to carefully resolving your family law issues. Whether it's divorce, child custody, adoption, or premarital agreements, you deserve the special attention of the experienced, results-driven attorneys at Callagy Law.
Callagy Law is prepared to assist you every step of the way.
Our compassionate team of experienced legal professionals is just a phone call or email away. We are committed to handling your case with the seriousness and care you and your family need while going through these trying times.
Every person who walks through our doors and grants us the pleasure of meeting them will be surrounded by our positive energy and a work ethic that shows our burning desire to serve everyone with respect, compassion, and sensitivity. We are confident that you will receive the solutions you have been searching for.
Callagy Law offers a variety of family legal solutions and services.
Take a look at the list below and find out why Callagy Law is your best choice for professional New Jersey Family Law representation: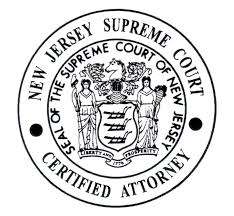 Divorce and Separation
Child Custody and Parenting Time
Child Support
Alimony/Spousal Support
Equitable Distribution
Domestic Violence/Restraining Orders
Mediation and Arbitration
Collaborative Divorce
Prenuptial Agreements
Annulments
And MUCH more!
If you are in need of assistance with, please feel free to contact our office to set up a free consultation today.
Contact our office today for a complimentary consultation.